Bridge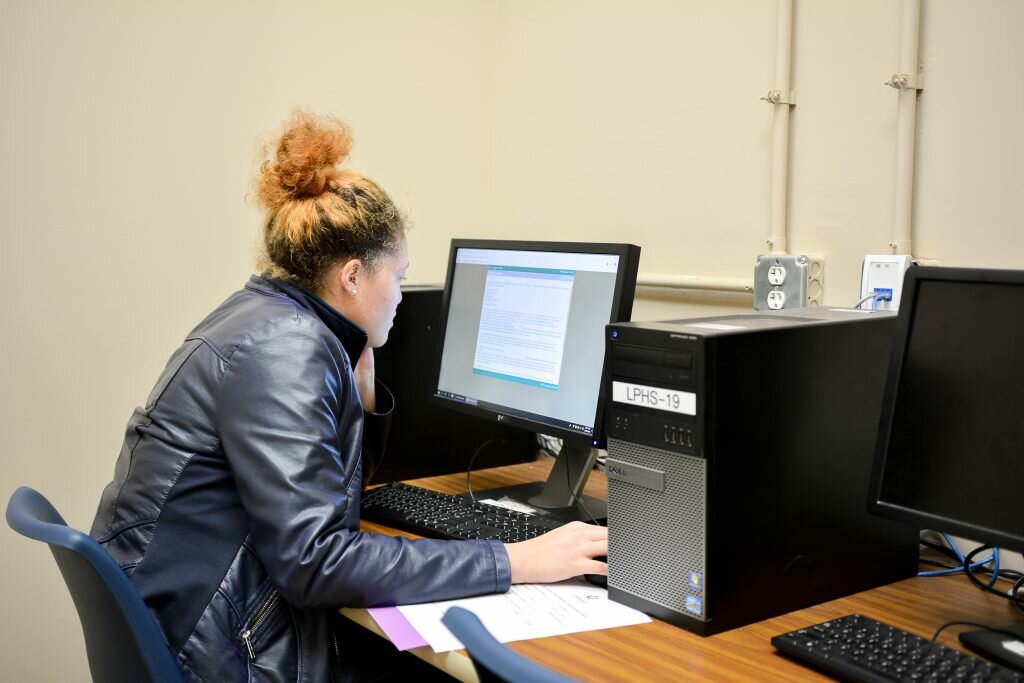 The Bridge program exists to support individuals as they explore opportunities and begin their journey of college and/or career education. We offer one-on-one guidance for each student to help them find the most appropriate program for their goals, prepare them to enter their chosen program, assist with enrollment and securing financial aid, succeed in their coursework, and stay enrolled until a credential is earned.
To get started, go to the Student Information Page and click on College Bridge to complete a registration form.
Re-Engage: Selecting a Path
The first steps in pursuing postsecondary education are to figure out how to get started and how to navigate all the red tape. Students are bombarded with advertisements and opinions about what degree they should choose and what college or program will help them "get a degree fast." We meet with each student one-on-one to begin the process of aligning the students' goals with potential opportunities. Enrollment is open to students from all geographic regions and all people with a high school diploma or GED.
Prepare: Brush Up on Your Skills
We believe that each student should have the opportunity to brush up on skills and gain some "college knowledge" before they enroll and have to pay for college classes. Students are often eager to jump right into college because they are excited and ready to learn. We want to capture this enthusiasm and help students prepare for college and help them become more comfortable with the ins and outs of higher education.
Our goal is to offer each student the opportunity to engage in a:
Review of mathematics, writing, and critical thinking exercises

Introduction to college learning (lecture setting, note-taking, reading a syllabus, etc.)

Practice of keyboard typing and be able to type at least 20 words per minute

Overview of "college knowledge" so that students can navigate and understand financial aid, college requirements, how to get around campus, how to purchase books, etc.
Applying: Starting College and Securing Financial Aid
After students have prepared for college, our next step is to offer help with college access. We help each student: apply for admission, complete the financial aid application (FAFSA), complete all additional financial aid paperwork, meet with an academic advisor, register for classes, and get the materials they need to get started. We help students enroll in any college, with the exception of proprietary schools.
Advance: Succeeding in College
Once a student is enrolled in college we offer ongoing support and guidance to help each student continue to succeed. Our goal is to help students access all of the opportunities for support so that they can seek guidance when needed. All students can continue to get assistance from our Education Counselors and tutoring center throughout their college journey. Our goal is that each student gets the best opportunity to advance in college and earn their intended certificate and/or degree.
Ongoing Support

Free, on-site childcare

Tutoring center

Transportation assistance

Academic counseling

Financial aid advising

Mentoring
Get Started
Interested in one of our programs, but would like to learn more? Go to the Student Information Page to register.