Education Forward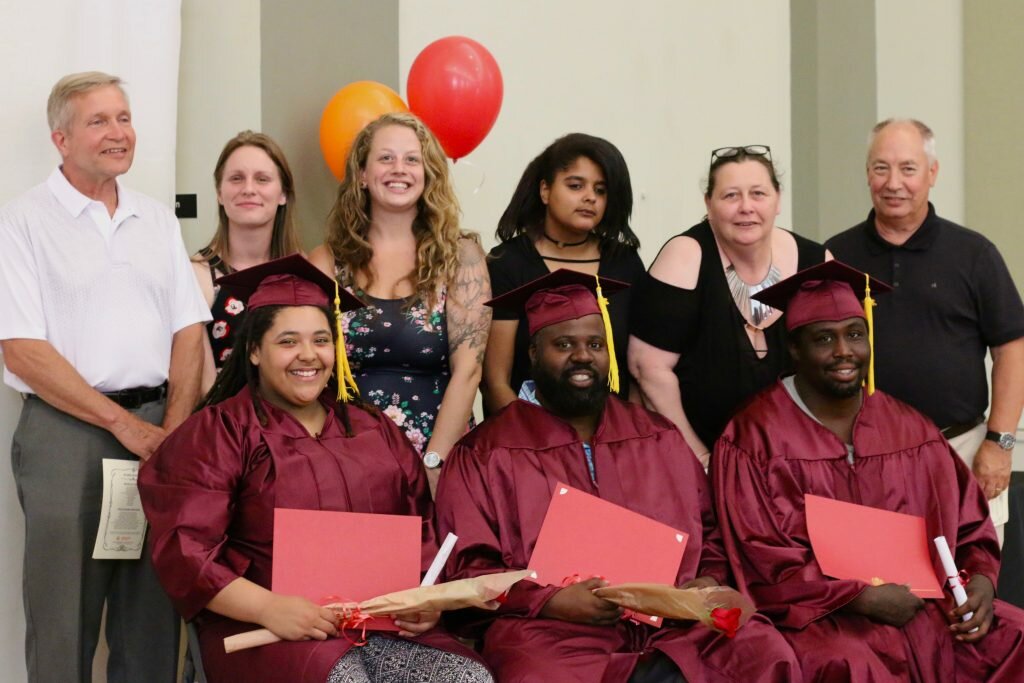 Our Education Forward program is designed to meet students where they are to move their education forward. We recognize that earning a GED is a key step in entering the workforce, college, or a training program. Our goal is to help students to re-engage in education, advance grade levels, succeed in earning the GED, and move forward in their college or career ambitions.
Re-Engage: How to Get Started
The first, and often the most difficult, step is simply walking through our door. When students have had bad past experiences with education, it is difficult to see the merit of choosing to go back into a learning environment. We keep this in mind as we work hard to create a very positive and non-"school-like" place where all learners feel comfortable.
How to Enroll
To enroll, students simply fill out a basic enrollment form and take a placement test to determine where to start studying. Our tutors work with each student to define their learning goals and set their desired studying pace. Students may come in to enroll at any time during open hours. Enrollment is open to students from all geographic regions and to all adults over the age of 18.
Hours
Lower Price Hill
Monday, Tuesday & Thursday, 9am-4pm
Wednesday, 9am-7:30pm
East Price Hill
Monday – Thursday, 9am-4pm
Move Forward: Entering College or a Career
After earning a GED, our goal is that students continue onto their next objective. For students interested in attending college, we connect with our Bridge Program to help prepare for and enroll in college. For those interested in direct job entry or workforce training, they meet with the Opportunity Hub staff at our partner, Community Matters, to apply for jobs and/or enter a training program.
Our goal is that 100% of graduates obtain a job, enter a training program, and/or enroll in college.